Russia - View from the Inside
To start to write about the revelation that Russia has meant to me, I sat for a few minutes on the balcony of my house and watched the pleasing sunset show. As I am a 'feelings' person, I closed my eyes, focused on what Russia made me feel and let my imagination run wild…
I could feel relaxation. I did not know I was going to find that much green in Russia. I have got no words to describe the magical sunsets that Russia surprised me with each day. You could spend seconds, minutes or I even remember a day where those minutes became hours watching them. Hours where I could admire the beauty of the God sun blessing you with the purity of the waters, the trees at every side of the riverbanks and the shy brightness of the endless sunsets.
I feel so lucky I got to witness the unique White Nights. They are magical and luminous northern midsummer evenings that occur in June, close to the polar areas. If you are lucky enough to experience them you will be delighted. The sun doesn't go down until around 11pm and the twilight is present almost all night.
If you love history, St. Petersburg is the perfect place to feed your hunger. The Hermitage and its collection of art and culture will transport you to important moments of Russia past and present. The Hermitage is unique and you could spend hours getting lost around it, analyzing, studying or simply looking at the magnificent works of art.
I got particularly amazed when our guide explained the story of the writer 'Henri Nouwen'. He was blown away by the painting, 'The Return of the Prodigal Son' from the Dutch Artist Rembrandt. He was that obsessed with the painting that he used to spend hours and hours in the Hermitage admiring it. He got so inspired that he wrote one of his bestsellers called 'Meditation on the Picture of the Prodigal Son'. I find this fascinating and this is just one of the examples that manifest how the Hermitage experience can change peoples' lives.
However, St. Petersburg is more than the Hermitage experience. I can't get out of my mind the nice palaces of pale colours reflected on the waters of its canals. St. Petersburg is the perfect setting for a fairy tale come true.
I have to point out the mandatory visit to the historical 'Catherine Palace' and its iconic gardens. The spectacular Amber Room is a must with its different tones of orange, red and yellow, highlighted by the amber, gold and precious jewels on the surrounding walls.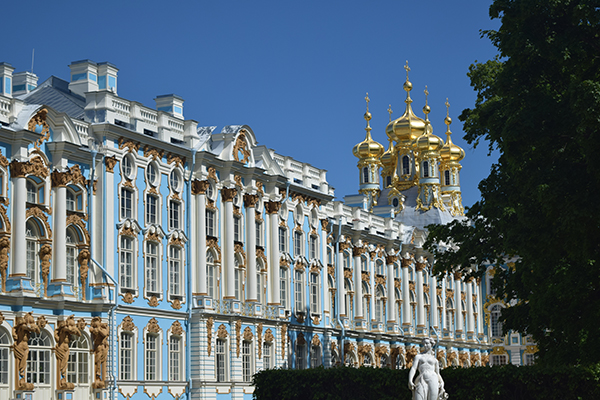 Leaving behind the beauty of St. Petersburg, I got to experience the quirky towns and villages situated along the riverbanks, barely accessible by road.
I personally enjoyed Kirillov and its magnificent monastery by the lake.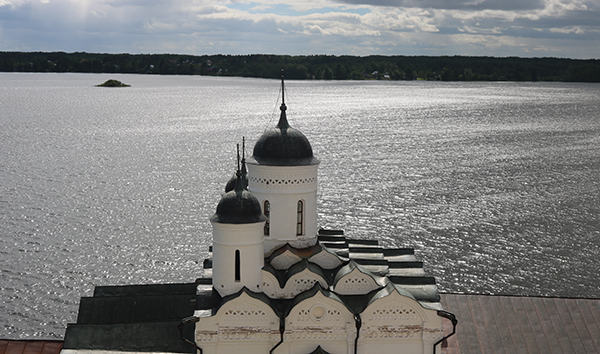 I had the chance to go up to the top of one of its towers and the views blew me away. This beautiful building, the local woman wearing the traditional 'Babushkas' (Russian headscarf) gathering for prayer and the fresh air coming from the lake got me so relaxed and inspired, that I ended up sleeping like a little boy that day.
I think of Kizhi Island and I just can't stop feeling so grateful. Kizhi is a must. Its wooden buildings made without nails are just a sample of difficulty but also intelligence and simplicity. This heritage site, around 500km from the polar circle, made me feel privileged. I saw a couple of farmers around, taking care of the land and putting so much love into their work. At first I felt sad as I thought 'poor people, they are so isolated from the world', but then after taking 1000 pictures of them, I realised just how happy they were. Their faces full of joy and happiness made it even more clear to me.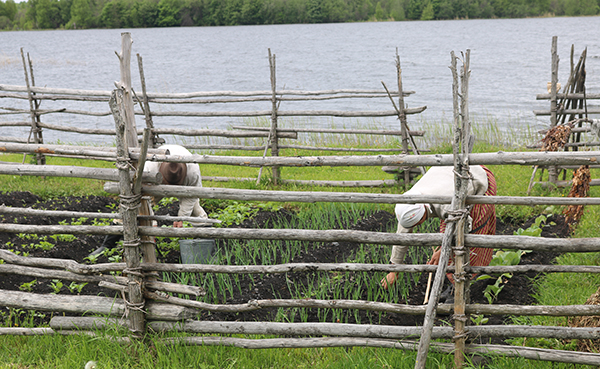 Yaroslavl was astonishing. I will always remember its local markets, its churches and also the numerous couples getting married; I think we bumped into three or four couples that day, one of them even posed for us!
While posing for our pictures, in the background we admired the historical park of Yaroslavl, where we could see the Volga and Kotorosl Rivers converge; the perfect frame for the first kiss of the newly married couple. Such a romantic place!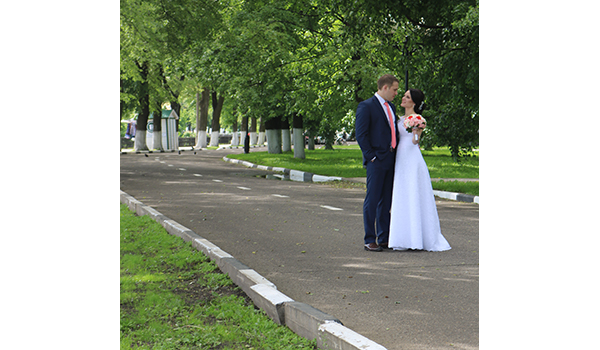 Unexpectedly and in a blink of an eye, we had left behind the paradisiacal green scenery and we had got to our final destination, Moscow.
Moscow is just incredible. I don't have words to express what the Red Square and its monumental and grandiose St. Basil Cathedral made me feel. It's beautiful 'onion domes' of different colours and its circular, rounded shapes blew me away.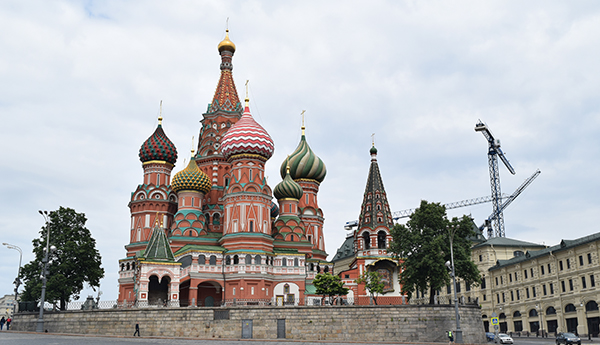 I couldn't stop admiring this work of art and giving thanks to life for giving me the pleasure to meet Moscow.
My second highlight from Moscow was the Metro; it is a must. I remember jumping on the metro and visiting the different stations, while getting to know their historical background.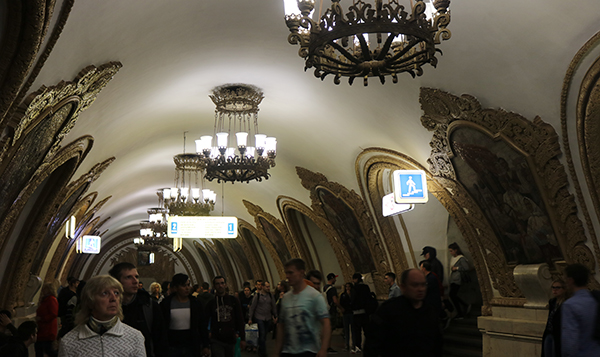 I don't exaggerate when I say that I felt like I was in a huge palace and I was going from one room to another by train, it is extraordinary!
I am still sitting on my balcony while I am giving you my humble point of view about Russia and to be honest, surprisingly, I miss it.
This huge country that has the longest internal flight in the world (from Moscow to Kamchatka) has so much to offer. It doesn't matter if you love history or not or if you love churches or not, or if you don't even get the Russian black sense of humor, Russia is a great country.
Russia might surprise you, maybe disappoint you, but Russia will not leave you indifferent and I personally think that the best way to discover what Russia has to offer, is to let it reveal itself from the water.
Spasiva. (Thank you)