Lake Como - View from the Inside
Italy is one of my most favourite countries in the world and even though I've been several times, it never ceases to amaze me. I was especially very excited to see spectacular Lake Como surrounded by the beautiful Italian Alps.

We enjoyed a private lake cruise and a visit to Villa Balbianello, built at the end of the 18th century and very popular for its beautiful surroundings, it even attracts engaged couples who are willing to wait up to 4 years for the opportunity to have their dream wedding ceremony here!
By bus we journeyed to Poschiavo where we boarded the famous Bernina Express for an hour long train journey through spectacular scenery, part of an optional day excursion to St. Moritz on our Grand Hotel on Lake Como tour.

Back at Lake Como we enjoyed another private lake cruise around Lake Como and visited Villa Carlotta. The garden surrounding this villa is so beautiful it cannot be described by words! The various trees, flowers and bush trees were a delight to the eye, combined with the gorgeous smelling flowers; I didn't want to leave! The garden itself is huge, it would take approximately 3 hours to explore its full beauty.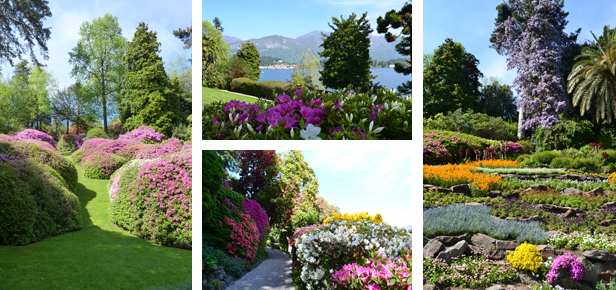 Our trip also took us to the beautiful old town of Bergamo in Lombardy, another optional full-day excursion. The town is divided into two parts "Città Alta" (the upper town) and "Città Bassa" (the lower town). A bus took us to the upper old town surrounded by medieval Venetian walls where we wandered around the beautiful narrow streets with the aroma of pizzas baking from the local bakeries amidst the air.

Everything about Italy is happiness – the food, the nature and beautiful scenery, the people and their wonderful ability to enjoy life to the fullest. Lake Como in particular is a destination that needs to be visited more than once and I hope you would enjoy it as much as we did. La Dolce Vita!
Experience this beautiful scenery and more on our Grand Hotel on Lake Como tour.