Egypt - View from the Inside
From the pages of history my trip to Egypt brought an ancient civilisation back to life. The local people were so friendly and eager to welcome us to their country that I couldn't have felt safer or more at home. We were also able to explore undisturbed by any hassle which made our visit even more enjoyable.
For me there is no better way to see Egypt than from the Nile. From explorers looking for new adventures to those who want to relax and enjoy an afternoon tea while watching the sunset, a river cruise offers it all. We were able to get our first glimpse of impressive sights such as Kom Ombo from the ship and in no time at all be exploring the temple and learning all about it with our excellent local guide.

Excavation continues in the Valley of the Kings and while Tutankhamun's tomb was closed to us perhaps a new undiscovered chamber will soon be revealed. The tombs we visited were all fascinating, each with different features and so wonderfully preserved that it was very easy to reimagine them as freshly sealed tombs with a Pharaoh hidden inside.
I was astounded by the natural beauty of Egypt and as we sailed upstream towards Aswan, the landscape became even more enchanting. Where there is water everything is verdantly green as crops flourish in the flooded fields and papyrus line the riverbanks. When you look a little further to where the Nile cannot reach there are few signs of life and the barren desert stretches out towards a horizon lost in shimmering haze.

One of my highlights was visiting the Old Cataract where we watched the felucca's sailing serenely around Elephantine Island at sunset. I can't imagine a more scenic and relaxing spot to take in the view.
On one excursion we were thankful to the camels that saved our feet from the hot sand, as we journeyed across a small stretch of desert toward St Simeon's Monastery. Once there we were able to explore this interesting sight and admire the wonderful panorama as we looked down across the desert and back towards the Nile.

As a first time visitor to Egypt the pyramids were what I had been waiting for and they did not disappoint. The sheer size of them, still standing and almost intact after all this time is a very impressive sight and a stunning testament to human endeavour. We returned that evening for the sound and light show which added a touch of theatre and really enhanced this ancient wonder.

Bustling Cairo was full of energy, life and colour and was everything I had expected it to be. Bargains are to be had in the bazaars of Khan el-Khalili and I found it was the perfect way to experience modern Egypt after learning so much of its history. Coptic Cairo was a hidden gem, where beautiful churches are found within a stone's throw of Old Cairo's equally splendid mosques and synagogues. Our guided tour of the Egyptian Museum really enriched my knowledge of the Pharaonic period and helped me gain a greater understanding of the magnitude of this ancient civilisation.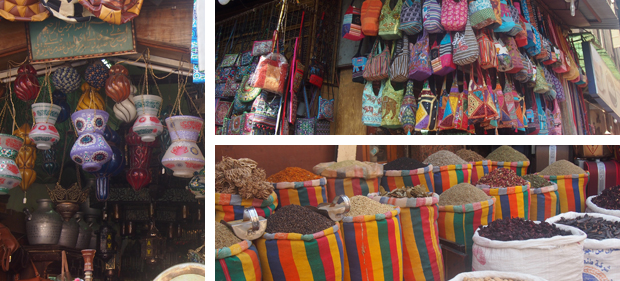 Egypt has amazing landscapes and the most interesting and well-preserved historical sights I have ever seen. Our guides were so knowledgeable and have such a passion for Egyptology that I wanted to stay longer just to learn more! With the sights quiet and uncrowded, it was the perfect time for me to visit and become enthralled with this fascinating country.

View our Egypt tours and explore Egypt's ancient lands yourself.