The Revolutionary Road - View from the Inside
My second visit to Cuba renewed my intrigue for this unique and beautiful country. The recent history of the last 100 years is undoubtedly a fascinating and recurring theme, coupled with new areas to discover, friendly locals and fine weather makes this country a delight to return to again and again. Cuba has left me eagerly looking forward to my next journey there.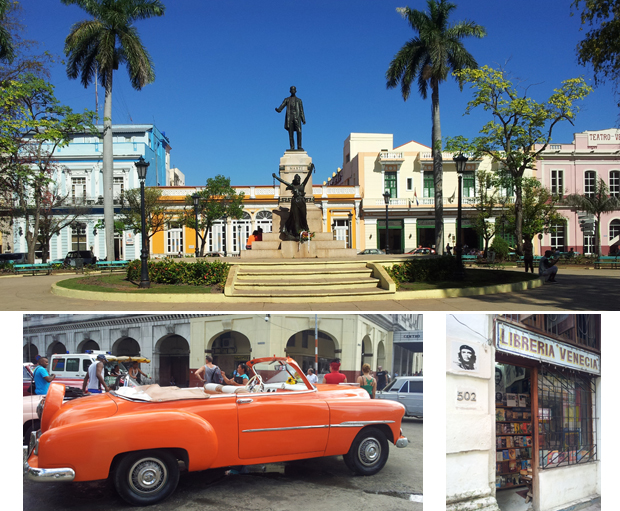 I loosely attempted to follow in just a few days our Revolutionary Road itinerary which combines history, culture, landscapes and colonial towns. Upon leaving the major tourist cities we started to experience authentic Cuba; bumpy roads surrounded by banana trees, sugar cane fields, people on horseback. I marvelled at the many methods of alternative transport such as open trucks, horse and carts, buses and tractors that weaved in and out of oxes, goats, dogs, cows, chickens and pigs roaming around as there are very few fences to keep the animals in. We stopped at the roadside where an elderly local couple stood selling Tamale, a traditional Mesoamerican snack made from corn that is picked when green and grated, mixed into a paste, and then cooked inside the sweetcorn leaf with salt. It was very tasty and great to try.
It was worth enduring the uneven roads to visit the house where Fidel grew up, near the village of Birán, set amongst a myriad of cedar trees. It was quite fascinating to be guided around with a proud local who explained with great passion Fidel's comings and goings during family life. Fidel's father built the house for Fidel's return from university, however Fidel did not return to live there, he had other ideas for the future.
The farm consists of neat, yellow wooden houses where the family members once lived, a post office, shop, school and even a cockfighting ring still stand. Cockfighting at the time was popular, Fidel enjoyed it and many locals gambled on it back then but now prohibited in the area.
The highlight of my trip was a visit to La Plata de la Comandancia, a remote and camouflaged camp, well chosen by Fidel in 1958 for its inaccessibility in the forest, especially as Batista's soldiers never found it. The visit starts in 4x4's from the hotel, we enjoyed a nail-biting 10 minute drive up an incredibly steep hill (a gradient of 40 degrees at times) to Altos de Naranjo where the walk commences and where fabulous views are offered over the Granma plains. The walk was relatively arduous with steep hills to climb, and rocky in places, however well worth the physical exertion to walk the same pathways as Fidel and his rebels to see first-hand the tough conditions they were under during the revolution. There are about 16 wooden buildings to explore which include a hospital, storage room, kitchen and finally Fidel's house where the two hinged windows and entrance were well hidden from view upon our arrival and were propped up with wooden posts by our guide to demonstrate the level at which Fidel went to in order to avoid being discovered.