Looking at Retirement
The Rise of the Retired Adventurer
When you think of retirement what do you picture? Long days on the golf course or fishing lake? Spending quality time with the grandchildren? Visiting those places you can finally afford? A new survey reveals our changing attitudes to retirement.
Don't act your age
The survey of 500 Brits found that 67% of over 50s feel younger than their age with only 6% feeling older than they are. Healthy living means we're living longer, healthier lives, hitting middle age later and being more fully able to enjoy our retirement years.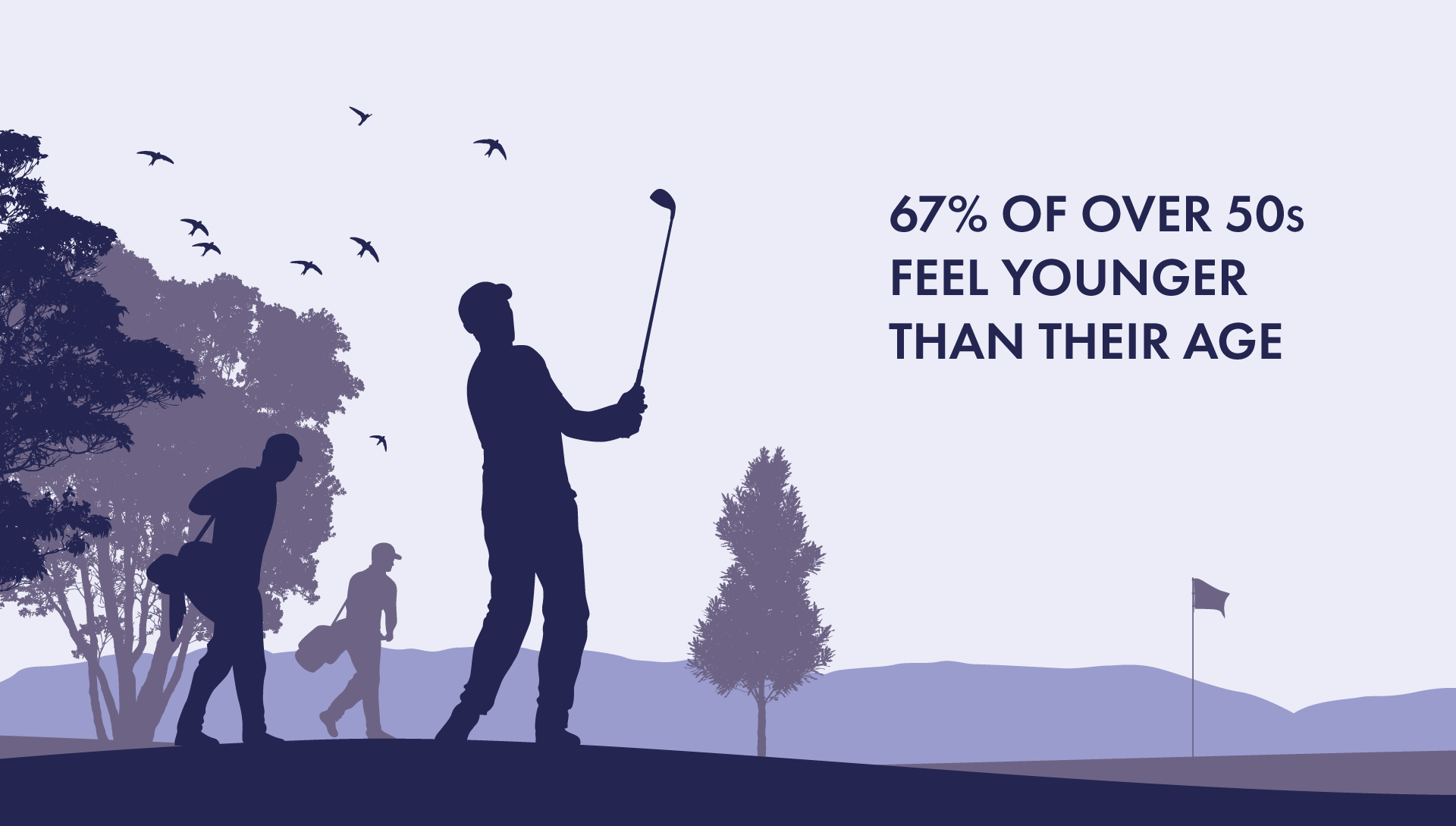 Ageless Adventures
With children flying the nest and growing circles of friends due to modern technology, retirement has become a second adolescence for some who might not have taken a gap year in their twenties. Over half of the people (55%) surveyed said travelling is the single most enjoyable aspect of retirement and almost 30% wish they'd travelled more when they were younger. However, with travel now being more affordable, and with the wealth of destinations available, these regrets can easily be remedied. For inspiration, take a look at our latest offers.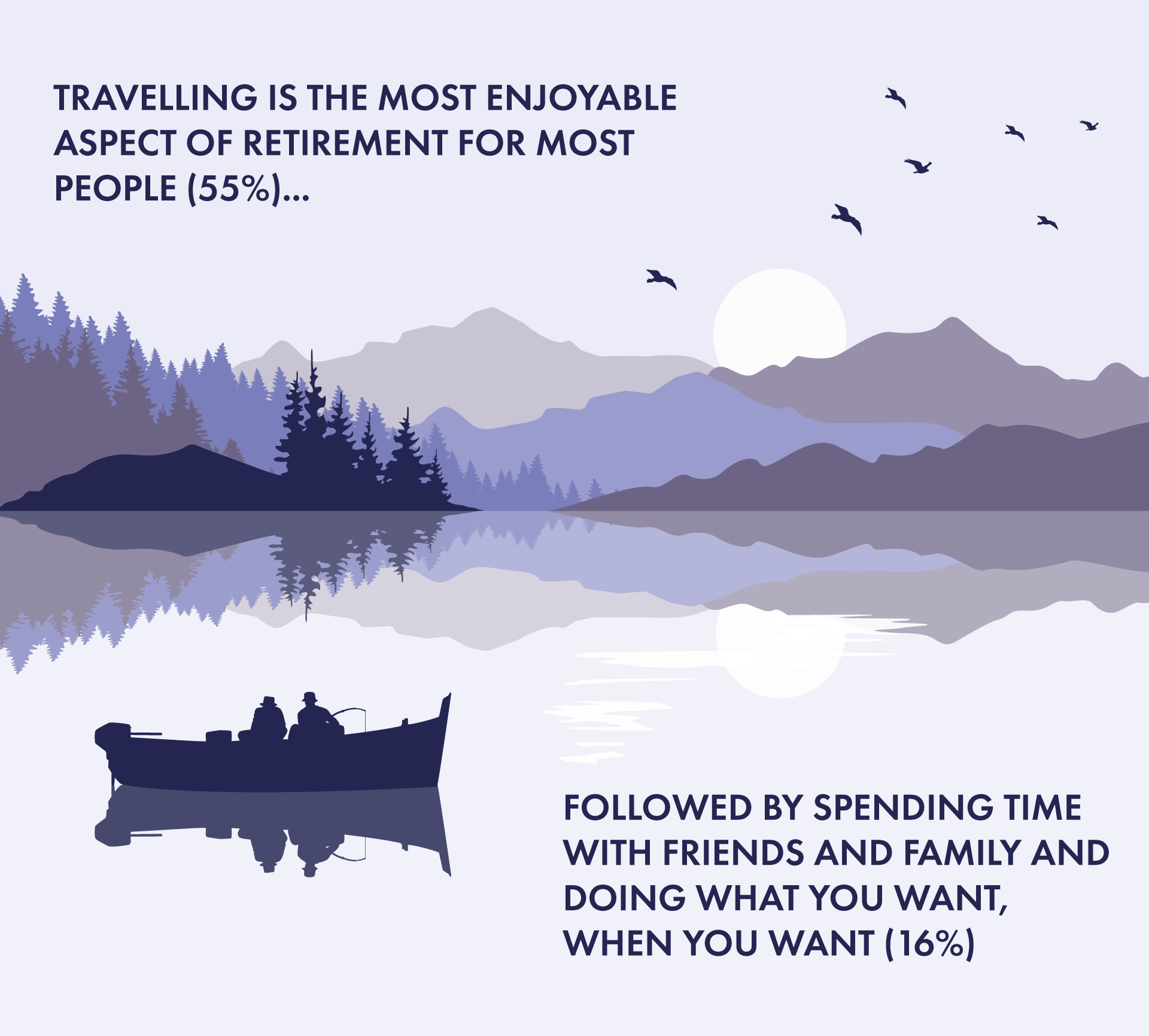 Save for yourselves
Having enough money to visit far flung destinations depends on your having saved enough for your retirement. A third of Brits (33%) wish that they'd saved more money earlier. People living in Belfast were more likely to wish they'd saved more with 60% regretting how little they'd saved compared to 13% of people living in Edinburgh who wished they'd opened a private pension.
The gender divide

Women are more likely to feel younger than their age, with 71% compared to 62% of men but there's a fairly even split around their travel regrets with 33% of women and 27% of men wishing they'd travelled more when they were younger. There's a similar split around future travel plans with 15% of women and 19% of men saying travel is the best part of retirement.
Location, Location, Location
The people of Belfast are more likely to feel young for their age (80%) while people living in Cardiff are the likeliest to feel their actual age (41%). Liverpudlians are the most likely to feel older than they really are (19%).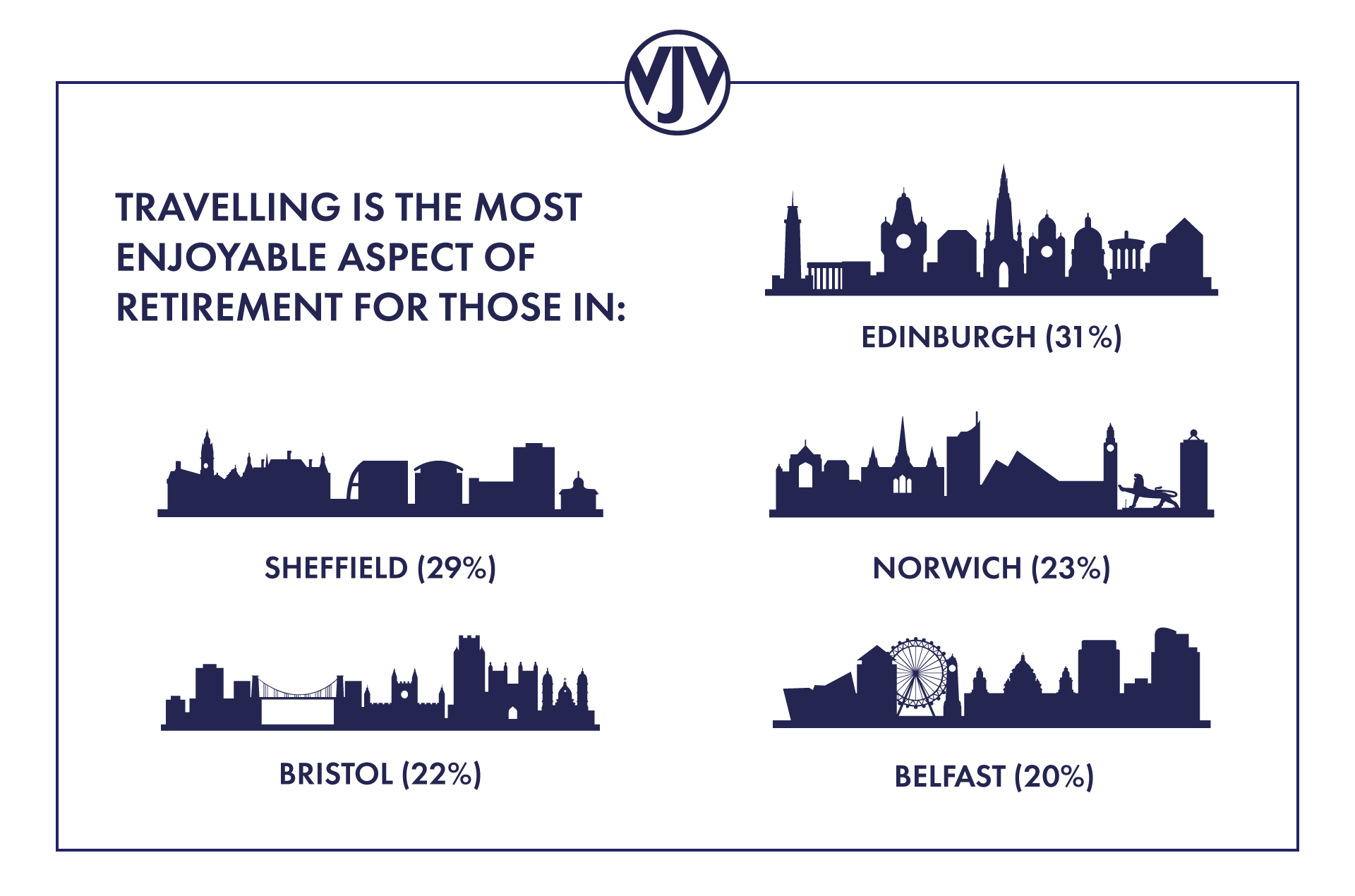 The top retirement adventurers live in Edinburgh (31%), Sheffield (29%) and Norwich (23%) although 59% of people living in Norwich wish they'd travelled more when they were younger compared to just 18% in Sheffield.
If you're looking for a charitable retirement, move to Newcastle where 19% of people chose volunteer work as the most enjoyable aspect of giving up work.
Making the Most of Retirement
We all want to get the best out of our retirement whatever our attitudes to this period of our lives. For many of us, travel is a top priority and a time to finally get around to experiencing all those 'must visit' destinations.
Explore our blog.