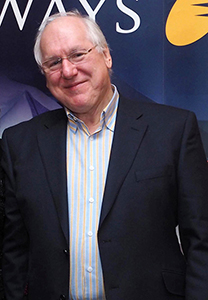 Jules Verne's classic 1873 novel describing the circumnavigation of the globe remains an inspiring yarn of adventure and adversity. It was this spirit that inspired the creation of a travel company under the same name where there remains a desire for adventure and exploration to remote and exotic destinations.
Leszek Szteinduchert, Commercial Manager, reflects on his 40-year association with Jules Verne, recalling his involvement in planning the original Central Kingdom Express in 1979 and just some of what he has witnessed in his time with the company.
So Leszek, 40 years at Jules Verne, that is a mighty long time, you must have seen some incredible changes.
"So much has changed, yet so much also remains the same. The yesteryear world was a different place and opportunities to be innovative were plentiful. Change was inevitable and now the digital world has introduced a generation of DIY travellers with low cost carriers a clear favourite. Work practices are different, technology has come a long way, we are now entirely reliant on computers and the wall charts of former years are long gone. What hasn't changed is the attitude of the staff, the ambience in the office is as wonderful now as when I first started and staff, many of whom are resilient and intrepid travellers in their own right, are modern day travel experts that continue in the Jules Verne spirit.
For my part I am very proud of playing some part in the evolution of Jules Verne."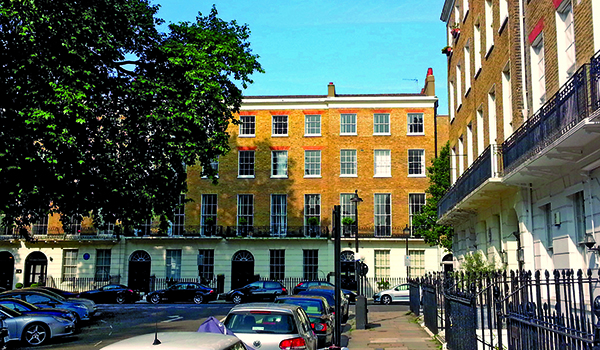 Old Jules Verne offices for over 30 years, Dorset Square, London
The company has a reputation of ground breaking exploration, pioneering tours and opening new destinations, which were the most dramatic and which were your favourites?
"There were so many new destinations, many were "firsts" all of them remarkable, to mention just a few ....
The Central Kingdom Express; the overland journey from London to Hong Kong was a "first".
Silk Road Tour from London to Beijing, crossing from Kazakhstan to Xinjian in China was a "first".
The Douro River Cruise, also a "first".
A series of Silk Road train journeys from Samarkand to Beijing and vice versa.
Ours' was the first group to cross from Pakistan to China along the Karakorum Highway.
A private train journey from London to Saigon (Vietnam).
A Motor Challenge from London via Central Asia, Tibet, China to Saigon (Vietnam).
There were also a series of charters to Aqaba, Aswan, Yalta, Samarkand (Uzbekistan) and Damascus.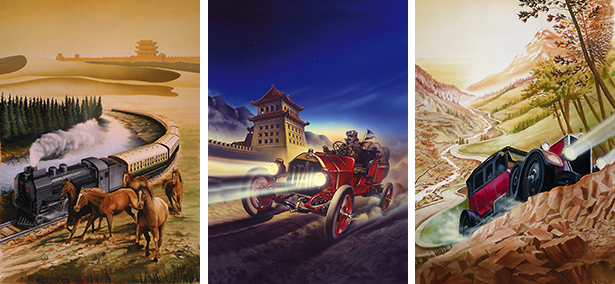 Original Jules Verne posters
The list is long with many, many more exciting journeys.
The most magical and exceptional destination which I highly recommend is Central Asia and in particular Uzbekistan. It has a very distinct energy to it, unlike anywhere else I've been."

Uzbekistan
Back in the early days what was the idea behind the original Central Kingdom Express and how long was it in the planning?
"There were and still are many myths and romantic stories surrounding the Trans-Siberian Railroad, full of adventure, encounters and sensations. For many this is an ultimate experience. In the late 1970's and 1980's independent travel on the Trans-Siberian Express from Moscow to Beijing was possible however there was no group activity. In the late 1970's one of the founders of the company travelled the route independently and the idea was born. This coupled with links with China made the long forbidden adventure possible.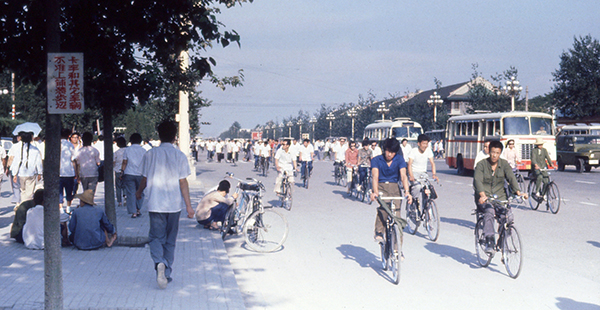 Beijing, 1979
The journey from London via Paris, Berlin (passing through West Germany and continuing through East Germany), to Poland and Soviet Russia, Mongolia, China and finishing in Hong Kong was a realisation few imagined possible, a travel experience unlike any other at the time and with a sense of danger to it, that is until 28th February 1979.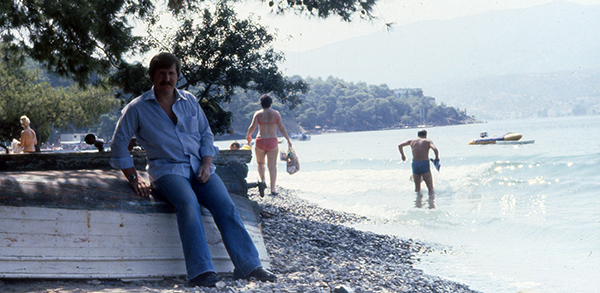 Leszek Szteinduchert, 1980
The journey was in the planning for some years. My involvement initially was limited to rail arrangements between London and Moscow. In those days of course there was no Eurostar, no Eurotunnel, we were reliant on train and ferry services to get to the continent and once on the continent, the networks were very different. It was only as a full time employee in 1980 that I became involved in all aspects of this journey and the many other adventures that followed."

Old Beijing Railway Station, 1979
What difference has 40 years made to the planning for the anniversary departure for 2019?
"Think of the Iron Curtain, the Soviet Union and China, think of the distances and the all-embracing telex machine. The ease with which we can now communicate, whether by internet or other electronic and digital devices has made a world of difference. Buying or negotiating contracts, problems or difficulties encountered can be sorted without unwanted delay. In the past what took days and sometimes weeks to complete can now be done in a matter of hours and sometimes minutes, and the margin for error in planning is so much smaller. Visa requirements are still in place but obtaining the permissions previously required was akin to jumping through hoops."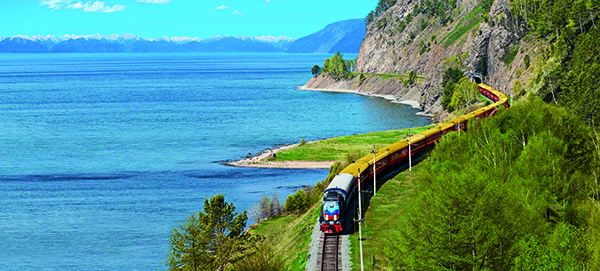 Central Kingdom Express, present day
You must have travelled extensively, which destinations are still on your bucket list?
"Exceptional places, many of which are in our 40th Anniversary brochure, which rekindle our passion and desire for travel and which ultimately will change us somehow."